Directions for how to get from Boone to Lakeshore Marina…
The drive is REALLY a simple one.
FROM KING STREET in Boone, take King Street out of Boone (that is ALSO Hwy 421) like you're headed towards Mountain City, Tennessee. (But you'll turn LEFT onto Hwy 321 just six miles out of Boone. There is a Skateworld on the corner.)
Once you are ON Hwy 321, simply STAY ON HWY 321 until it DEAD ENDS into Hwy 321/67. You really can't make a mistake here. Just stay on Hwy 321 until it ends and you'll ONLY be able to TURN LEFT OR RIGHT. You will TURN LEFT onto Hwy 321/67.
Lakeshore Marina will be about 5 miles ON THE RIGHT. Some landmarks to look for will be "Shirley's Restaurant" on the left. (Keep going 😉 – Then you'll see "Fish Springs Marina" on the RIGHT – (Keep going 😉 and then you'll see "Captain's Table Restaurant" on the right and the MARINA is JUST PAST THAT on the right.
Once you turn into the marina just follow the road around and past the boat docks. (Can't miss it but see second map below!) Stay on the little road in the marina AROUND to the right. I have included MAPS below!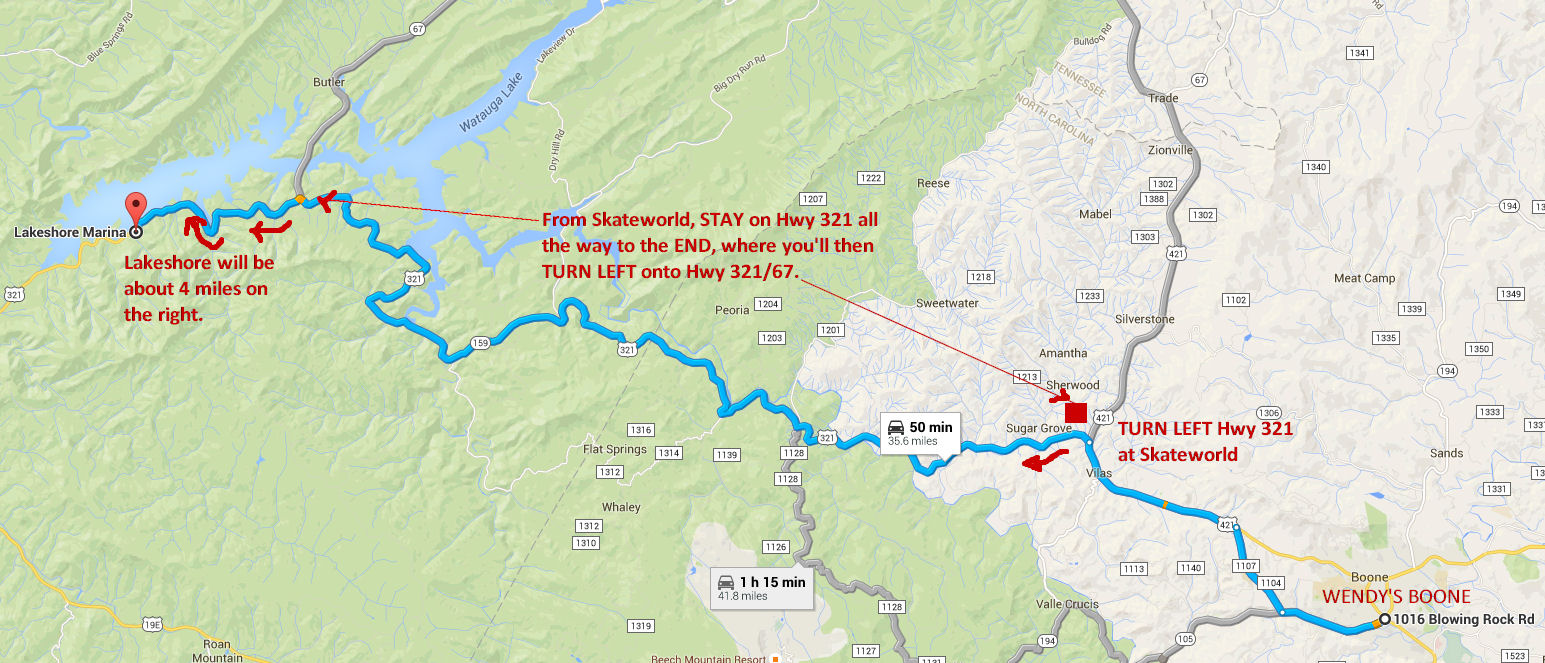 Once you are in the marina, follow the road around and the main boat docks will be on your right. Follow around to the end and park and walk to the G Docks…see below.
See you Saturday!