The Most Notable North Carolina Web Design Companies
Simply click on any firm to see an honest review and to request a quote:
An Honest Review of North Carolina Web Design Companies
If you are considering having a website built or rebuilt; or if you're in need of much improved search engine ranking – you probably don't know exactly where to start. More importantly you don't know what company to entrust with what is now the most important piece of your company marketing. After all – all web developers seem to speak the same language. If you were to contact TEN North Carolina Web Design companies and ask every one of them about their skills at developing great looking websites – they'd all claim that they are among the best. Ask every one of them about their SEO (Search Engine Optimization skills and they'd all claim to be great at it.
[headline_box text="
Unfortunately
for YOU,
the consumer, that just isn't the case." align="Center"]
AppNet New Media Studio has been in the business of web design and SEO for more than 18 years and more often than not we are a great fit for any business owner who comes to us for design and search engine help. However, we always advise our new, potential clients to do their due diligence and to contact at least 2-3 web design companies before making a choice. Not only are you likely to get two to three different pricing quotes, you'll sometimes get suggestions that you might not have known about or considered. By speaking with more than one company, you should get to a place where you're simply more confident in one web designer over the others.
Even so, you're probably not confident about which companies to request a quote from. Over the years we have come to be aware of most of the top (or at least most well known) design firms and we make it our business to monitor the best and the worst. We've reviewed each of the following design firms in North Carolina and graded them using some of the best SEO tools available. We recommend that you contact 2-3 of firms that grade the best and we hope that you will also allow our team at AppNet to be ONE of the 2-3 quote requests that you obtain.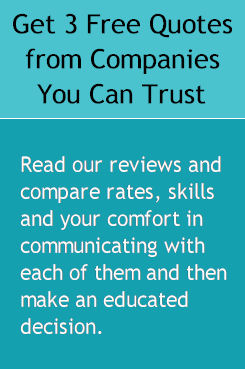 Talk With Three Companies and Why
If you are looking to hire a web design company, we suggest doing a little bit of homework. We've attempted to make your job easier by providing this Charlotte Web Design Company Review.
We strongly suggest getting a quote from two or three companies to not only compare pricing, but to get a feel for how each web design company communicates with you and listens to your specific development needs.
We'd also love to BE ONE of the firms that you request a quote from. If you'll spend a couple of minutes to tell us a bit about what kind of website or web design service you need, we will provide some insight and consultation – as well as the costs to attain your goals.
Click to Get a Free Charlotte Web Design Companies Quote from AppNet