An Honest Review of Worthwhile Web Design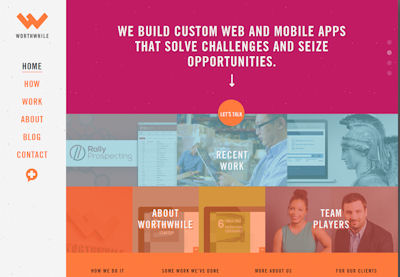 It should be noted that this company is now actually based in Greenville, South Carolina. The initial company, called "Big Noise" web design, is still ranked at the top of Google for "Charlotte web design companies" however they are now "Worthwhile Web Design" of Greenville, S.C.
The Worthwhile / Big Noise team does a very nice job with all of their graphic creative for their web design clients. From the websites that we looked at and ran analytics on – these guys do a really nice job of web development, communicating with their clients and support.
They seem to be really high on using Django for creation of websites and mobile applications which may not be a perfect fit for every client need – but we wouldn't let that scare you away from choosing these guys as your web developer.
Interestingly, they rank relatively low (but on the first page of Google) for anything to do with Greenville web design, but better for Charlotte web design searches.
Grading their SEO
Looking over some of their web design portfolio showed us that they have several clients doing very well in terms of being found for important search terms within each of their industries.
However we also saw a few clients that were not being found for anything other than their name. Clients such as Webb Orthodontics rank in the top three for important search terms, while others are not ranked whatsoever. However, to be fair, this could be due to the fact that all Worthwhile was asked to do was to create a great looking brand or website…and that no real SEO was involved.
Here are a couple of websites we found that they did:
foodshedfarms.com: Excellent design; No Google Rankings
webb-orthodontics.com: Very nice design; Very nice rankings for Charlotte NC orthodontists
They don't really show much of their client work for web designs but of those we reviewed they look more than adequate to do any job or project asked of them. We'd recommend these guys.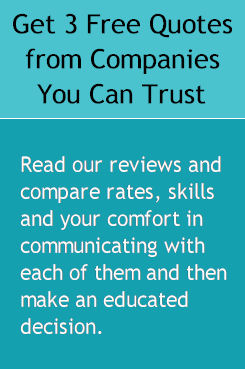 Talk With Three Companies and Why
If you are looking to hire a web design company, we suggest doing a little bit of homework. We've attempted to make your job easier by providing this Charlotte Web Design Company Review.
We strongly suggest getting a quote from two or three companies to not only compare pricing, but to get a feel for how each web design company communicates with you and listens to your specific development needs.
We'd also love to BE ONE of the firms that you request a quote from. If you'll spend a couple of minutes to tell us a bit about what kind of website or web design service you need, we will provide some insight and consultation – as well as the costs to attain your goals.
Click to Get a Free Charlotte Web Design Companies Quote from AppNet
What They Say About Themselves…and a Few Remarks from Us.
"Hello, We're Worthwhile. Our Honorable Team serves clients by creating web, software and mobile solutions."
The "Big Noise" web design side of things began in 2003. They are now located in Greenville as Worthwhile.com and while they appear to be more than capable as a web development team, they seem to promote their company MORE for web apps and software than for web design. Worthwhile was established in 1997 and seem to employ (15) +/- members of their staff.
Contact Information:
Worthwhile
9 Caledon Court # C
Greenville, SC 296153170 – View Map
Phone: (864) 233-2552
website: www.worthwhile.com
Here's a list of how they promote their products and services:
Web hosting
Email hosting
App hosting
Web app development
Web design
Information architecture
Mobile app development
Search engine marketing