An Honest Review of e-Dreamz Web Design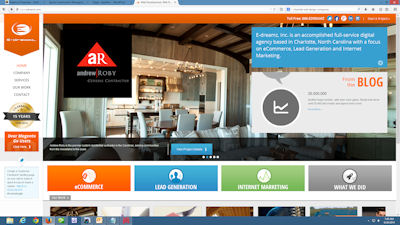 The first thing that is noticeable about E-dreamz is that they have some rather notable clients such as Huber Engineered Woods, OrthoCarolina, Shelton Vineyards, Carowinds and others. E Dreamz is a web designer's web design firm – meaning that this firm looks, feels and operates the way that all web development firms should. From very nice digs (office space on Park Road in Charlotte) to their polished website, to their talented staff, these guys are amongst the best of the best in the region.
All of their designs are of high quality and it seems that they pay special attention to implementing good lead capture tools on most all of their client's websites – which is a sign that they are thinking on behalf of their clients and advising them of strategies that work to create new customers.
Grading their SEO
Since many of their designs within their portfolio pages were somewhat notable – we would expect that traffic would not be an issue. To review and grade their SEO we simply plugged a few of their websites into some Google tools and found that most all are doing about as well as we expected. Shelton Vineyards is the largest, most well-known vineyard in the state of North Carolina and as such we would have thought they'd have them ranked number one on Google for things like:
Design Grade

SEO Grade

Overall Grade

vineyards in nc – they are 4th
nc vineyards – they are 4th
wine tastings in NC – they are 4th
Another notable client – Ortho Carolina – is doing amazingly well from an SEO standpoint. Ranked Number One on Google for most all of their office locations AND orthopedics. Can't ask for much more than that.
What They Say About Themselves…and a Few Remarks from Us.
"E-dreamz, Inc. is an accomplished full-service digital agency based in Charlotte, North Carolina with a focus on eCommerce, Lead Generation and Internet Marketing. We drive success through optimized digital solutions targeted towards increased revenue and customer acquisition. We believe in mutually beneficial relationships where goals are achieved and performance is met from beginning to end. We don't stop at go and work with every client to outperform their competition."
Most top Charlotte web design companies got their start around 1994-1996 and yet E dreamz was founded in 1999. They could easily boast of being THE top web design firm in the region from what we can see, however they claim to be ONE OF the leading digital agencies in the region. So they're humble as well. Gosh these guys are good. They have (20) staff members and boast a goldfish as their mascot.
We highly recommend getting a quote from these guys. They could be a little pricy as they have some big clients and a lot of overhead, but they are worth a look.
Contact Information:
E-dreamz, Inc.4805 Park Rd
Charlotte, NC 28209South Park
Phone number (704) 716-3400
website: www.edreamz.com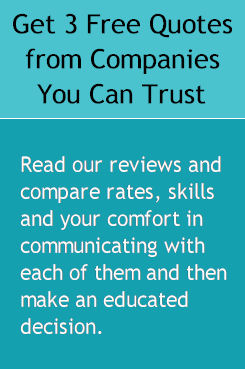 Talk With Three Companies and Why
If you are looking to hire a web design company, we suggest doing a little bit of homework. We've attempted to make your job easier by providing this Charlotte Web Design Company Review.
We strongly suggest getting a quote from two or three companies to not only compare pricing, but to get a feel for how each web design company communicates with you and listens to your specific development needs.
We'd also love to BE ONE of the firms that you request a quote from. If you'll spend a couple of minutes to tell us a bit about what kind of website or web design service you need, we will provide some insight and consultation – as well as the costs to attain your goals.
Click to Get a Free Charlotte Web Design Companies Quote from AppNet