An Honest Review of Syncronicity Designs
Sychronicity Designs is a small design firm that ranks among the top designers found via Google searches for such things as:
charlotte web design company (#2)charlotte web design companies (#3)charlotte web design (#5)Their creative skills are top notch and it appears that they are very strong with creating custom CSS websites as well as incorporating the use of WordPress, etc.
Grading their SEO
Looking over some of their web design portfolio showed us that they have several clients doing very well in terms of being found for important search terms within each of their industries.
Examples are sites like:
centralchurchofgod.com: Nice design; Great traffic; Found for 144+ keywords; great job
hsroofing.com: Nice design; Very good traffic within their industry; Number one ranking within their industry; Great job
blueheronwhitewater.com: Nice design; Very good traffic within their industry; Number two ranking within their industry; Great job
They don't show a lot of their work on their pages, but the ones that they show are of high quality and productive traffic. We'd highly recommend them.
What They Say About Themselves…and a Few Remarks from Us.
"Simply said, we provide website design and development and online digital marketing services for businesses and companies here in North Carolina and across the USA. Our work is comprised of customized functionality, excellent design, and search-engine friendly websites. Our mission is to make you look great and successfully meet your online objectives. We abide by this simple rule: if you succeed, we succeed."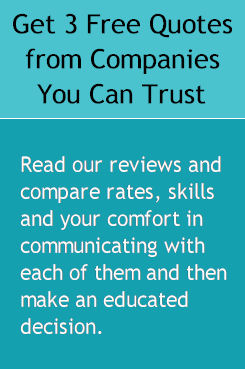 Talk With Three Companies and Why
If you are looking to hire a web design company, we suggest doing a little bit of homework. We've attempted to make your job easier by providing this Charlotte Web Design Company Review.
We strongly suggest getting a quote from two or three companies to not only compare pricing, but to get a feel for how each web design company communicates with you and listens to your specific development needs.
We'd also love to BE ONE of the firms that you request a quote from. If you'll spend a couple of minutes to tell us a bit about what kind of website or web design service you need, we will provide some insight and consultation – as well as the costs to attain your goals.
Click to Get a Free Charlotte Web Design Companies Quote from AppNet
These guys got their start in 1999 and have gained great respect in their field and within the Charlotte NC business community. While they are a small firm, there isn't anything that they can't do and do well.
Standard services
custom web site design
graphic design
content management systems
database solutions
custom programming
web video
Search Engine Promotion and Marketing
advanced search engine techniques
monthly reports
site monitoring
internet marketing strategies
email marketing
more >
Corporate Identity and Branding
logo and custom web graphic design
brand direction
copy writing creation and editing
The Idea People are members of the Charlotte NC Chamber of Commerce and are listed with the Better Business Bureau as an Accredited Business.
Contact Information:
The Idea People
1023 W Morehead St., Suite 200
Charlotte, NC 28208-5341
704.398.4437
website:
www.theideapeople.com