An Honest Review of The Idea People
When it comes to reviewing this Charlotte based web design company, it should be noted that they rank at the top of Google for the all-important search term of "Charlotte web design companies" and that is a good sign. After all, you want the company that you choose to design and promote your website to have the skills to promote and get their own website ranked well.
The Idea People look to be a great design company with the ability to create web apps for businesses that may be thinking of those needs as well. Their designs and layouts are of high quality and it is obvious that they create custom CSS websites as well as design custom WordPress websites as well.
Grading their SEO
Looking over some of their web design portfolio showed us that they have several clients doing very well in terms of being found for important search terms within each of their industries. However we also saw a few clients that were not being found for anything other than their name. Clients such as Cannon Pharmacies dominate their field, whereas some others were only receiving a small number of visitors and no real ranking on Google.
What They Say About Themselves…and a Few Remarks from Us.
"Whether it's web design, inbound marketing, web content writing or web application development, we have offered everything you need in one place since 1994. We are Charlotte's web marketing agency."
Most top Charlotte web design companies got their start around this same time (1994-1996) and obviously with 20 years of successfully building websites, these guys are to be trusted with your business. They display (19) key team members (all guys) on their company profile pages and they have a good mix of young and older design members which insures that they have great stability and new idea people.
The Idea People are members of the Charlotte NC Chamber of Commerce and are listed with the Better Business Bureau as an Accredited Business.
Contact Information:
The Idea People
1023 W Morehead St., Suite 200
Charlotte, NC 28208-5341
704.398.4437
website:
www.theideapeople.com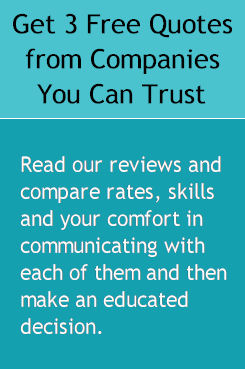 Talk With Three Companies and Why
If you are looking to hire a web design company, we suggest doing a little bit of homework. We've attempted to make your job easier by providing this Charlotte Web Design Company Review.
We strongly suggest getting a quote from two or three companies to not only compare pricing, but to get a feel for how each web design company communicates with you and listens to your specific development needs.
We'd also love to BE ONE of the firms that you request a quote from. If you'll spend a couple of minutes to tell us a bit about what kind of website or web design service you need, we will provide some insight and consultation – as well as the costs to attain your goals.
Click to Get a Free Charlotte Web Design Companies Quote from AppNet