Our portfolio should provide you with some inspiration for what we can do for you. Some of the work in our portfolio is a bit older. Some are staff favorites. All were created at the direction of our clients. We are basically the "paint brush" at the end of your arm. If you can think of it, we can bring it to the screen.
Click around for more details. Don't see just what you're looking for? Share websites from anywhere on the internet that you like, and we can customize it just for your needs.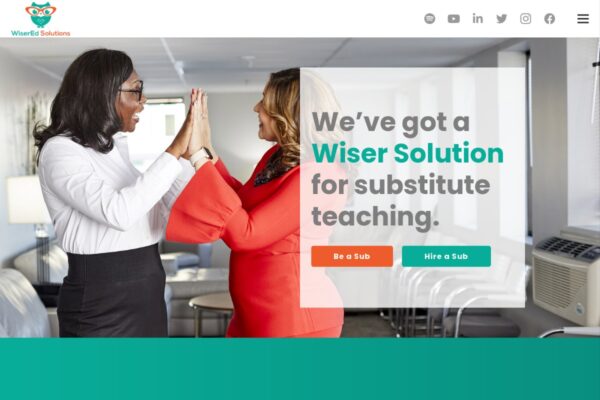 WiserEd Solutions: a wiser way to do substitute staffing.
Click here to see our FULL Portfolio on Appnet.com
NAV>    HOME    |    EXPERIENCE    |    PORTFOLIO    |    RANKINGS    |    MEET OUR TEAM    |    GET STARTED